In addition to our Manfacturers Preview for the upcoming Geneva Motor Show, this article will guide you through all the tuning premieres and independent concept cars and designs that will be shown in Geneva. Not all tuners have released the details of their presence so at the bottom of the article we have also include a section on what else you might expect at this years Geneva Motor Show.
For the latest news and live coverage from the show from the 1st til 3rd of March 2010 please tune in to our Geneva Motor Show 2010 channel!
Announced Tuning World Premieres:
This ABT R8 GTR is their hardcore take on the Audi R8. This is not the only premiere ABT will show in Geneva. ABT will also show their versions of the Volkswagen Golf R, new Audi A8 and Audi R8 Spyder.
The very popular Hamann conversions for the BMW X5 and X6 have persuaded Hamann to create new packages for not only the X6M but also the Mercedes G55 AMG and the new Range Rover Sport. Hamann will also show their beautiful Hamann Ferrari California again in Geneva.
Lumma Design Panamera CLR 700 GT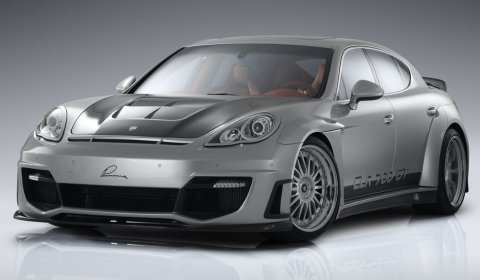 Mansory shows their customized version of the Rolls Royce Ghost and also brings the Mansory Panamera to Geneva. A joint project with fashion designer Phillip Plein is also scheduled to premiere at the Mansory stand tuesday 2nd of March 2010.
Novitec Rosso shows their improved version of the Ferrari 599 GTB and it confirmed to us that it will bring another suprise to Geneva this year. More news about that soon!
TechArt will show their packages for the new Porsche 997 Turbo (S) and the full conversion for that car dubbed the TechArt GTstreet R. They will also put a concept based on the Panamera on display together with their full package for the Porsche Panamera.
Other Tuning Premieres:
Other tuning and coachbuild cars you can expect in Geneva include the AC Schnitzer BMW 5 GT, Alpina B3S, Brabus Mercedes-Benz E V12 Coupe, Carrozzeria Touring Superleggera, NLV Solar Quant, Protoscar Lampo 2 and the Sportec SPR1 R.
Expected Concept Cars:
Once again there's a number of manufacturers and independent design companies present in Geneva that will present new and existing concepts to the public.
Here are a few of the companies and concepts we are looking forward to; Bertone Concept Car, Bufori MKVI, Italdesign-Guigiaro Concept, Pininfarina Concept and of course Zagato.
This list includes all tuning premieres and concepts displayed by manufacturers at the 2010 Geneva Motor Show from 4-14 March 2010, as known to us on Sunday 28th February 2010. We will be present at the press days on 2 & 3 March 2010. For the latest updates, news, photos and videos visit our Geneva Motor Show 2010 channel.