GTspirit is a world leading global online platform that offers the best and latest in the world of supercars and luxury lifestyle. Founded in 2006 GTspirit has quickly gained worldwide recognition for the daily news, interviews, reviews, videos and special reports. GTspirit covers all important car shows around the globe and offers opinion on the latest cars and innovations in the industry.
Frontpage
The frontpage is the backbone of GTspirit. Publishing daily news and entertainment in the field of supercars, tuning, travel, real estate, superyachts and motorsports the frontpage has a large number of loyal visitors who can visit GTspirit 24/7 to get their daily shot of automotive news, tuning news, luxury, events and motorsports.
Statistics
Monthly Unique Visitors: 4,700,000+
Monthly Pageviews: 11,250,000+
Average time-on-site: 5 minutes 22 seconds
Most Popular Countries: United States, United Kingdom, China
Demographics: 90% Male, affluent
Facebook fans: 500,000+
Instagram fans: 550,000+
Twitter followers: 14,000+
Video views: 105,000,000+
The Team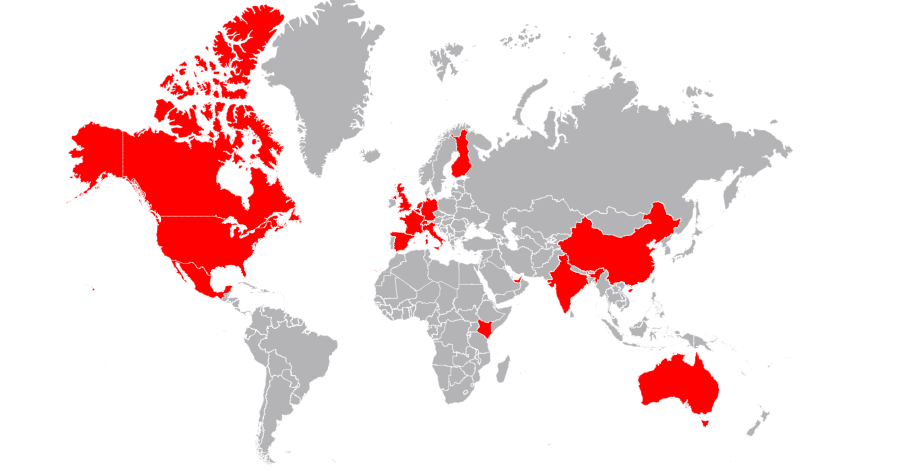 GTspirit has a truly global team with editors, authors and contributors around the globe. Our team members and freelancers are based in Australia, Belgium, Canada, Czech Republic, Finland, Germany, Hong Kong, Italy, Kenya, Mexico, the Netherlands, Singapore, Spain, Switzerland, the United Kingdom and the United States. We also regularly feature articles and videos from well-known journalists in the industry like Chris Harris and Ian Kuah. If you like to join our team or contribute to GTspirit please contact us!
Social Media
Besides our GTspirit.com website we also actively share content on social media and engage our fans to maintain an exceptional high level of engagement. Our key social networks include Twitter, Facebook, Instagram, Google+ and LinkedIn.
Contact us for more information about partnerships and possibilities for you to engage our audience.
Video
Video is an important element of our most exclusive road tests and event coverage. The high quality HD videos are published on our frontpage and shared on the most important video sites such as Instagram and Youtube. Our HD videos on Vimeo have been viewed over 25 million times, at the same time our Youtube videos have been viewed more than 105 million times.
Advertising
We enable advertisers and partners to connect with our affluent audience on a daily basis. We can run everything from standard IAB advertisements to high-impact rich media ads and native advertisements. All campaigns can be targeted to visitors from specific countries, regions, devices and even interests for maximum result (more clicks, leads or sales).
GTspirit advertisers include:
ABT
Akrapovic
Alfa Romeo
Bentley
BMW
Falken Tires
Ford
Gemballa
General Tires
Kenwood
Kia
Manhart Racing
Mercedes-Benz
Mitsubishi
Porsche
Revozport
RM Sotheby's
Toyo
Vorsteiner
TopCar
For more information about advertising and rates please contact us!