GTspirit.com is one of the most comprehensive and up-to-date websites when it comes to supercars, sports cars, automotive events and tuning. We offer our visitors unique features and coverages, which keep them returning again and again. For more information about who we are and what we do, please visit our About GTspirit page.
We exclusively offers premium targeted advertising campaigns. We can tailor your advertisements to visitors from specific countries, regions or even their interests for maximum result (more clicks, leads or sales) for you as advertiser. GTspirit Advertisers include Bentley, BMW, Kia, Mercedes-Benz, Mitsubishi, Porsche, Gemballa, Toyo, Vorsteiner and many others. For more information about advertising and rates please contact us!
The majority of GTspirit's monthly 4,500,000+ unique visitors come from the United States, United Kingdom and Germany. Followed by every major country in Europe, Canada and Australia. In recent years also more and more visitors from the Middle East and Asia found their way to GTspirit. Since 2006 there are only a few places in the world where we haven't registered visitors from including North Korea and the African state of Chad.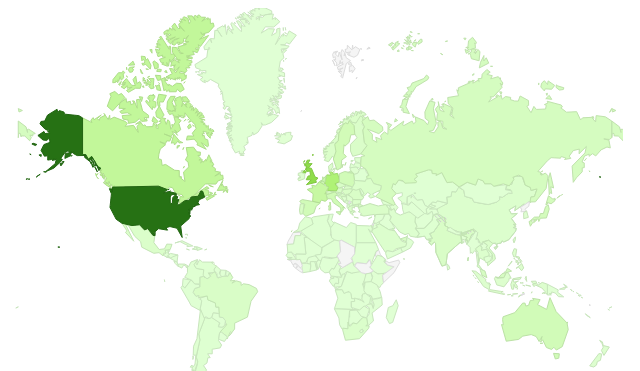 GTspirit does NOT offer any sponsored articles, blog posts, text links, link swaps or paid social media updates. We only offer premium branding and targeted display advertising campaigns for quality brands.
Contact information
Email: [email protected]
Phone: +1 646 878 9860
For all other inquiries and questions please visit our contact page