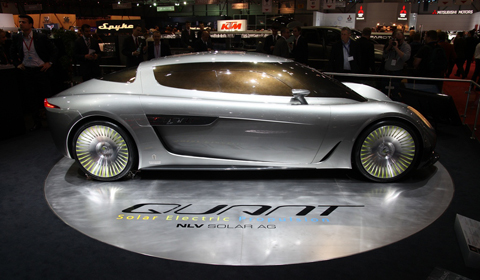 Remember the Quant concept Koenigsegg displayed at last years Geneva Auto Salon? Well it is back this year, this time however, Koenigsegg won't be presenting it. Instead, it will fall to the company NLV Solar, Koenigsegg's partner on the original project.
The Quant is back this time with the promise that 2012 will bring a fully working, production ready car. If this status is reached then the Quant will be the first production four-seater car with a carbon-fiber chassis.
Whilst it is not clear what Koenigsegg's connection with the project now is, we will be sure to look out for the Quant at this years show with some clearer details for you to digest.