The hype surrounding the new Mercedes-Benz pickup truck has been incredible. It is only the second pickup truck to come from a European manufacturer,...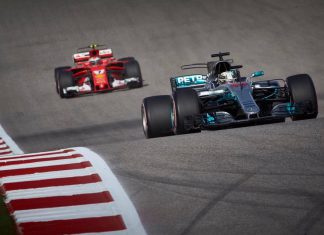 Lewis Hamilton has won the United States GP 2017, a race that had a dramatic finish with some impromptu position changes among the leaders....
ABOUT GTSPIRIT
GTspirit is the worlds leading luxury and supercar website. On GTspirit.com we provide daily news, reviews and special reports with high-res and often unique photos and videos. The international GTspirit Team shares a strong passion for the latest supercars, tuning models, travel and luxury lifestyle. If you'd like to contribute, join our team or have any tips or questions please contact us!