The Lamborghini Urus has been leaked in the most unlikely of ways. The Lamborghini SUV was spotted in a promotional video shot using the...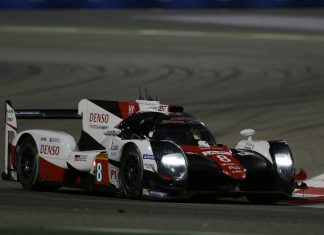 Toyota claimed their fifth win of the 2017 WEC season during the 6 Hours of Bahrain, a race that also served as the season...
ABOUT GTSPIRIT
GTspirit is the worlds leading luxury and supercar website. On GTspirit.com we provide daily news, reviews and special reports with high-res and often unique photos and videos. The international GTspirit Team shares a strong passion for the latest supercars, tuning models, travel and luxury lifestyle. If you'd like to contribute, join our team or have any tips or questions please contact us!