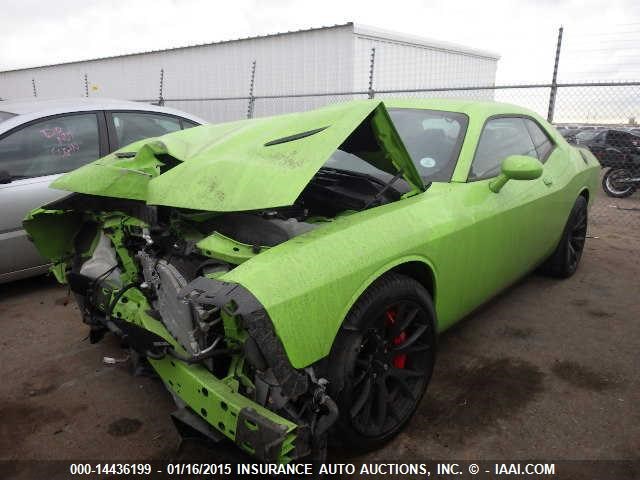 The first salvage Dodge Challenger SRT Hellcat has appeared for sale by auction in Denver, Colorado. We reported on the accident back in December last year. The car was destroyed within hours of delivery, hitting a tree after the driver lost control of the powerful rear-wheel drive muscle car.
Pictures reveal that the car had 64 miles on the odometer at the time of the accident. The company advertising the vehicle have revealed that although the damage to the front of the car is extensive, the car does still run. The rear of the car remains untouched despite the damage to the front.
Inside, the impact was severe enough to deploy both passenger and driver side airbags. It's likely an uneconomic repair which has forced an insurance payout and salvage title for this particular Dodge Challenger SRT Hellcat. Given the strong demand for Dodge's most powerful muscle car, the photos are a very sad sight.
The Dodge Challenger SRT Hellcat features a 6.2-litre supercharged V8 engine with 707 hp and 650 lb-ft of torque! It comes with a black key fob which limits power to 500 hp while a red key fob unlocks the full potential of 707 screaming horsepower. We suspect the owner of this example was using all 707 hp when the accident happened.
Luckily neither driver nor passenger of the Dodge Challenger SRT Hellcat were injured during the accident. The auction date is yet to be announced but looks likely to happen in Denver, Colorado.