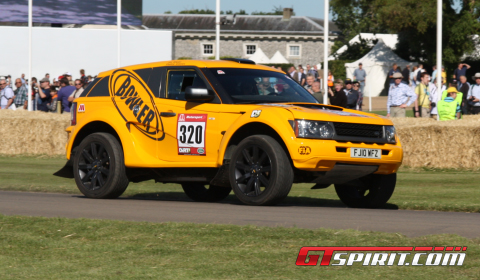 Off-road specialist Bowler is planning road-going versions of its Range Rover Sport-based 'supercar SUV'. A new £150,000 fourth-generation model is the first step for the new chief engineer Steve Haywood. Steve led the team that developed the latest Range Rover, and he is the new managing director of Derbyshire-based Bowler.
He exampled to Autocar that he believes there is demand for 150 to 200 road-going versions a year:
We have a tremendous opportunity. Bowler has generated huge interest in past years for a street-legal version of the competition cars. But we'll begin work on any new model quite slowly, taking care with its positioning and specifications, keeping all the recognition devices to maintain the pedigree, and listening carefully to the customer's requirements.
Bowler's new owner is Coventry-based prototype maker CPP. The same company that owns Spyker and started a joint-venture with Zagato.