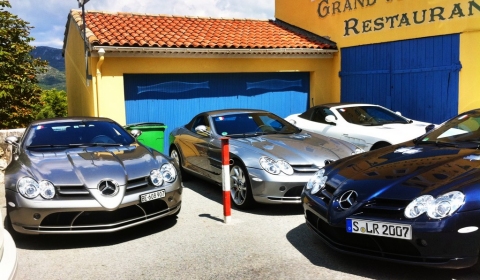 Via our friends at Dartz FR we can show you short coverage of the SLR McLaren Team South French Tour, which was held in the Gorge de Verdon.
The South of France is known as an alluring, relaxing and beautiful place. It offers a mix of big cities, beach towns and hilltop villages. A great scenery to drive your open-top SLR McLaren or Stirling Moss SLR McLaren.
The gallery below shows at least seven SLR McLarens, two Stirling Moss and five SLR Roadsters.