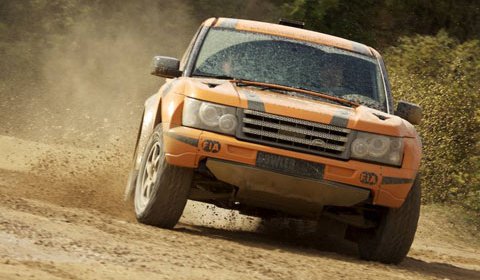 CPP Global Holdings Ltd, the specialist coachbuilder based in Coventry, UK known for its program for Spyker, has acquired Bowler Off Road Limited, the Derbyshire-based manufacturer of the Nemesis high-performance cross country racer, for an undisclosed price. The acquisition was completed in January 2011. The man behind CPP is Russian billionaire Vladimir Antonov.
Bowler was founded by Drew Bowler in 1999 and produces its Nemesis high performance off-road racer, based on current Land Rover technology, to meet the FIA T1 specification for the World Cup Cross Country Championship. Several Bowlers run by private customer race teams have completed the gruelling annual Paris-Dakar Rally over the last decade.
Development and engineering will remain at Bowler's current facilities in Belper, Derbyshire. Production, including of the Nemesis EXR road-going variant from early 2012, will be transferred to CPP in Coventry. Further plans will be announced in due course.
CPP's acquisition of Bowler follows an announcement of 24 February 2011 that it signed a Memorandum of Understanding to acquire the assets of the Spyker sports car business from its publicly-listed holding company, Spyker Cars NV.