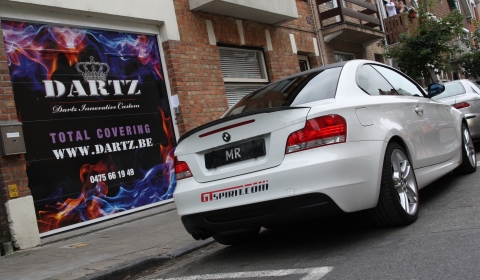 Notorious automaker Dartz is not only offering luxurious amored trucks to the rich and famous around the world. The company from Latvia also has an office in Cannes, France where a large variety of wraps are fitted to any type of sports, luxury or supercar. They even wrap boats and helicopters!
The guys in Cannes are known for their special and unique wraps like the Snake Skin Vinyl, Chess Skin Vinyl, Whale Skin Vinyl and the CA$H.CAMO Vinyl. They also opened the Dartz WRAP, TINT & TUNE Academy at the Cote d'Azur in France.
The company is expanding its horizon to other countries in Europe. First up is Belgium where Dartz opened its workshop two weeks ago. Dartz BE is ran by Glenn van Hoeck and offers wrapping of cars, boats, interiors and furniture to customers in Belgium, Luxemburg, the Netherlands and visitors in the city of Knokke-Heist, nestled on the North Eastern coastline.
Other workshops will open over the upcoming weeks and months in countries like the Netherlands and Switzerland. For more information about Dartz Belgium please contact us or check out the website of Dartz FR.