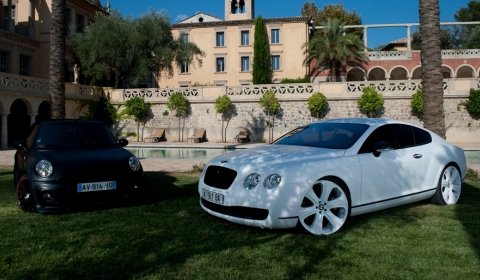 Dartz is back with some fresh news. First of all they have started offering the snake skin vinyl in Cannes, France and in Riga, Latvia. Secondly, a new wrap has been added to the line-up. The gold snake skin vinyl is similar to the other vinyl but is coated with natural gold.
The final part of the news includes a large set of pictures of a Bentley Continental GT in a very special white livery followed by a MINI Cooper Cabrio in black. The work was done together with French tuning company MS MOTORS.
Dartz Bentley Continental GT White Snake Skin Vinyl

Dartz Bentley Continental GT & MINI Cooper Cabrio Snake Skin Vinyl

If you want to see more pictures, please visit the following site.