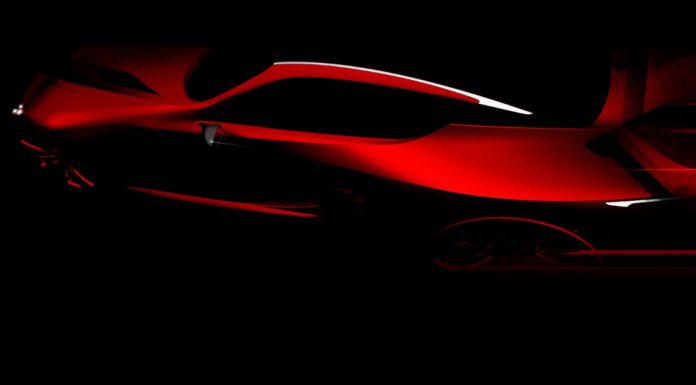 Following on from the recent release of the Mercedes-Benz AMG Gran Turismo Concept at the Los Angeles Auto Show, Subaru and Toyota both released teaser images of their unique creations for the racing simulator. Now, Japanese automaker Lexus has teased its Vision Gran Turismo concept with it looking just as futuristic as all the other Vision GT's in recent weeks.
From a design standpoint, it seems to feature LED headlights with three focused bulbs. It then features a sweeping roof with contrasting black or carbon fiber wing mirrors. Wide rear wheel arches are then present hiding massive alloy wheels.
Other than that, nothing else can be said about the Lexus Vision Gran Turismo. It is not yet known when this unique Lexus concept will be available in the game, but it should become accessible early next year in a DLC package.