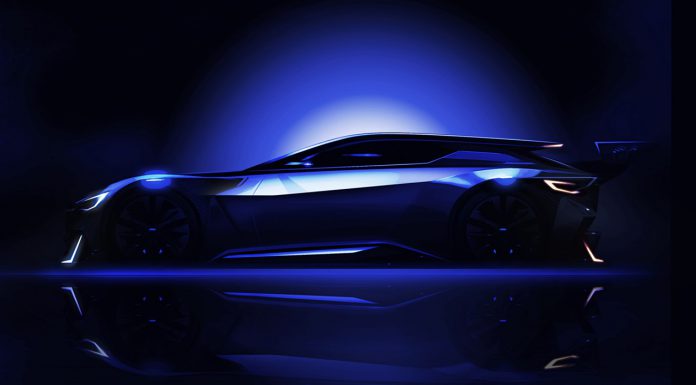 After Mercedes-Benz revealed the insane Mercedes-Benz AMG Vision Gran Turismo Concept at the L.A Auto Show 2013, we were understandably left stunned at what the German automaker had created. Obviously only destined for the virtual world in Gran Turismo 6, the AMG Vision Gran Turismo Concept did provide us with a glimpse into possible supercar styling of the future.
Not long ago, Toyota then released the following teaser image of its Vision Gran Turismo concept said to also be previewing the next-generation rear-wheel drive Supra sports car. Now, Subaru has released the following teaser image of its unique Vision Gran Turismo Concept set to debut in Gran Turismo 6 Vision as part of a DLC package early next year.
Looking unlike anything Subaru has ever created, the Subaru Vision Gran Turismo Concept features an elongated shooting brake shape with a massive rear diffuser, front lip and racing inspired rear spoiler. While it is most likely we'll only ever see this Subaru concept in GT6, seeing Subaru will produce this car even as a one-off concept would be incredible!