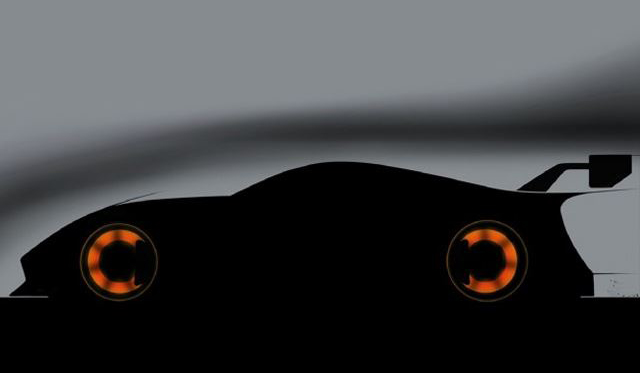 Not too long ago, Mercedes-Benz revealed the stunning Vision AMG Gran Turismo Concept at the IAA Frankfurt Motor Show 2013. Designed specifically for Gran Turismo 6 and brought to life in concept form, the Vision AMG Gran Turismo is a true one off unless this claimed limited production run comes to fruition.
Now, it is believed that Toyota has been commissioned to create a special supercar for Gran Turismo 6 with the following teaser image showcasing the aggressive profile of the concept. The Toyota Vision GT clearly features massive rear wing, huge brake discs and calipers as well as an aggressive front bumper and splitter.
While it is currently unclear if the Toyota Vision GT will ever be created in the real world or if it'll be strictly limited to the virtual world, it could hint at the design of the Toyota Supra successor which has recently been rumored to be released at the Detroit Motor Show 2014 in mid-January.
With Honda set to bring its stunning NSX concept to the production line by 2015, Toyota has an excellent chance to create a new sports car to compete with it. After all, Toyota already has the affordable sports car market locked out with its GT86, so a more powerful car, possibly producing over 400 hp is very possible.
While Toyota's PR team has refused to comment further on the possibility of a next-generation Toyota Supra, we shouldn't have to wait too long with Detroit just around the corner. If a new Supra does appear, expect it to reach the production line soon after.