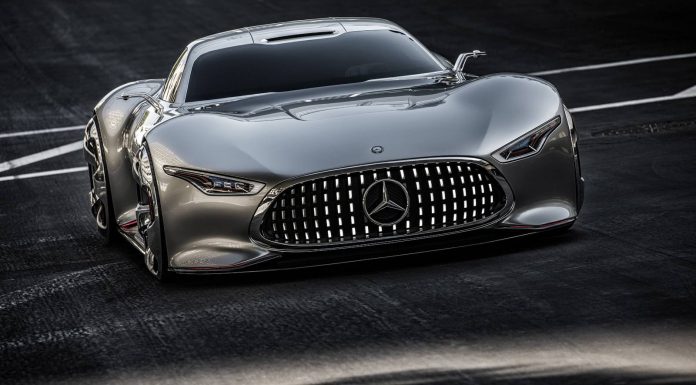 For all the hype and discussion created by the Mercedes-Benz AMG Vision Gran Turismo concept unveiled at L.A, it's disappointing that it won't reach the production line. However, if an ambitious American enthusiast has his way, 5 units of the AMG Vision Gran Turismo will be produced.
The man behind the project, Jeff Halverson claims via this James Edition advertisement, that he will create five units of the Mercedes-Benz AMG Vision Gran Turismo Concept based around a standard 2014 Mercedes-Benz SLS AMG GT. The SLS AMG will receive a complete carbon fiber body mimicking the insane design of the Vision GT concept and reducing kerb weight by a scarcely believable 200 pounds.
It is then claimed that the car will roll on custom ADV.1 wheels and feature a chrome paint job as well as a retractable rear spoiler and custom exhaust system. As it stands, 1 unit has been ordered with 2 set to be available in the Middle East, 2 in Europe and the final car to hit the U.S. market.
While this is certainly an interesting prospect, accurately copying the design of the Vision GT concept could prove extremely difficult. What's more, Mercedes-Benz likely has a patent on the design and if it doesn't give this project the go-ahead, it may never get off the ground. Additionally, supporting the extremely long and wider body of the Vision GT on the SLS AMG's chassis could prove a challenge.
The price? Around $1.5 million.
[Via James Edition]