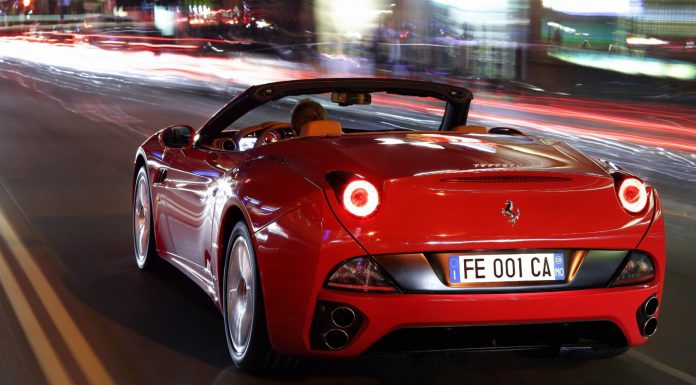 With the year quickly coming to an end, rumours about the highly-anticipated second-generation Ferrari California are at an all-time high. It was recently revealed that the new Ferrari California will feature the 3.8-liter twin-turbocharged V8 engine of the new 2014 Maserati Quattroporte. However, a specific power output hasn't been known with a bump over the current car's 483 hp and 372 lb-ft of torque inevitable.
Now, Autocar is reporting that the 2015 Ferrari California will actually produce an impressive 552 hp thanks to its uprated 3.8-liter twin-turbo V8. That will put it just 10 ponies behind the standard 562 hp Ferrari 458 Italia! Additionally, it will represent a gain of 69 hp over the outgoing car and is a bump over the 523 hp this engine produces in the Quattroporte.
It is currently unknown what the new car will be called, but there's a good possibility it won't be called the Ferrari California. Despite a name and official details about the next-gen California still unreleased, it is believed that pre-orders have already begun ahead of first deliveries in May next year. As a result, deliveries will start just two months after the supercar's debut.
From a visual standpoint, the 2015 Ferrari California will be inspired by both the F12 and 458 Italia. It will also feature a slightly lower rear end with the brand new interior set to be home to some of the most dramatic changes.
[Via Autocar]