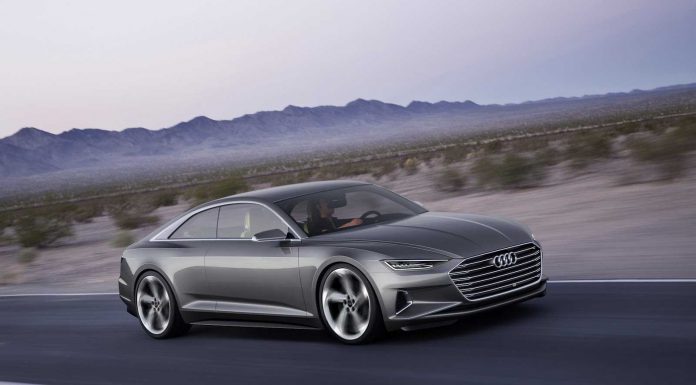 On the back of the success of the Audi A3 e-tron plug-in hybrid, the German firm has quietly announced that it will introduce a new e-tron plug-in hybrid every year.
The information was revealed in a press release regarding Audi's appearance at CES 2015. Alongside the new hybrids in the works from Audi, it was also confirmed that a number of pure electric vehicles are being developed complete with "high-capacity batteries and powerful motors requiring no compromises in terms of range of usability".
The key highlight for Audi at CES 2015 has certainly been the introduction of the Audi Prologue Piloted Driving Concept. Compared to the original concept, the new Audi Prologue is finished in dark grey and is rolling on a set of more traditional five-spoke alloy wheels. Additionally, the Audi Prologue Concept for CES 2015 features a selection of black leather components in the interior particularly the steering wheel and upper section of the dashboard.
As the name of the new concept suggests, it now incorporates the German firm's autonomous driving system similar to the RS7 Piloted Driving Concept and the A7 Piloted Driving Concept. As a result, the latest Prologue concept can drive itself and makes use of a plethora of sensors and cameras to control itself.