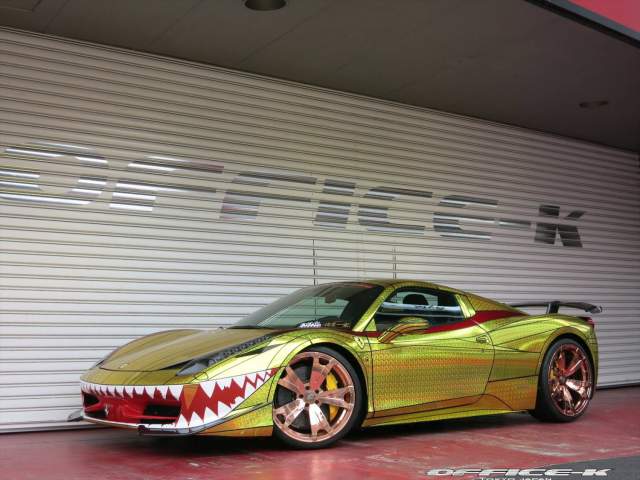 Japanese tuner Office-K has been responsible for creating some of the very best tuned supercars in recent times but the following Ferrari 458 Italia dubbed the 'Golden Shark' is definitely one of the greatest (of should that be worst?) examples of overkill we've ever seen.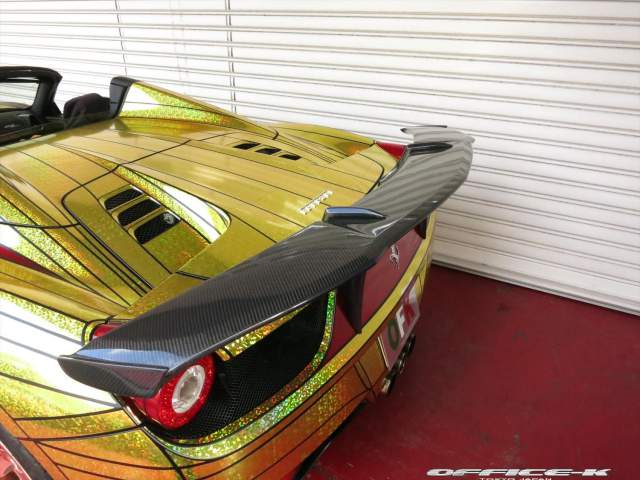 For starters, Office-K have adorned this 458 Italia with a wrap reminiscent of galvanized steel and then fitted a layer of transparent gold wrap complete with a pearl flake. Next, Office-K installed a set of Aguzzo-M wheels from Forgiato which measure 22-inches at all four corners and are finished in genuine rose gold.
As if the modified Italian supercar didn't stand out enough with the gold wrap and rose gold wheels, the 'Golden Shark' features a shark's mouth graphic stretching across the front bumper hence the name. Final modifications include the fitment of numerous carbon fibre components.