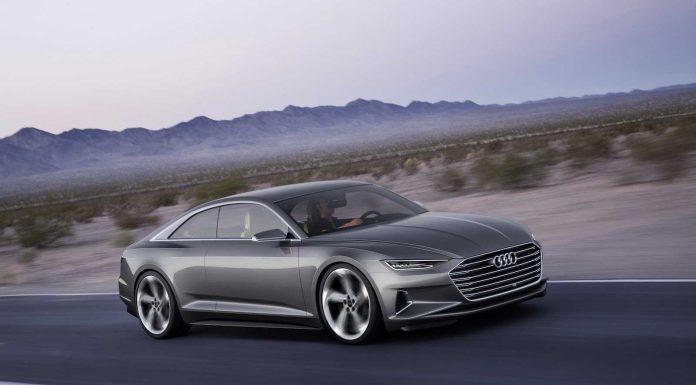 A second Audi Prologue Concept, dubbed the Audi Prologue Piloted Driving Concept, has just been introduced at CES 2015 after the car originally debuted at the Los Angeles Auto Show 2014 back in November last year.
Compared to the original concept, the new Audi Prologue is finished in dark grey and is rolling on a set of more traditional five-spoke alloy wheels. Additionally, the Audi Prologue Concept for CES 2015 features a selection of black leather components in the interior particularly the steering wheel and upper section of the dashboard.
As the name of the new concept suggests, it now incorporates the German firm's autonomous driving system similar to the RS7 Piloted Driving Concept and the A7 Piloted Driving Concept. As a result, the latest Prologue concept can drive itself and makes use of a plethora of sensors and cameras to control itself.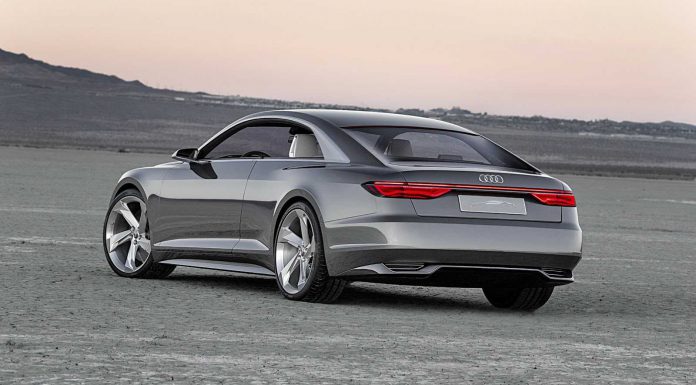 Elsewhere, the Audi Prologue Piloted Driving Concept is now a hybrid. As a result, Audi's 4.0-litre twin-turbocharged V8 engine now longer delivers 597 hp and 553 lb-ft of torque and instead pumps out 668 hp and 700 lb-ft of torque. As a result, the Prologue Driving Concept hits 100 km/h in just 3.5 seconds (compared to the 3.7 seconds of the original Prologue) with CO2 emissions falling from 199 g/km to 185 g/km.