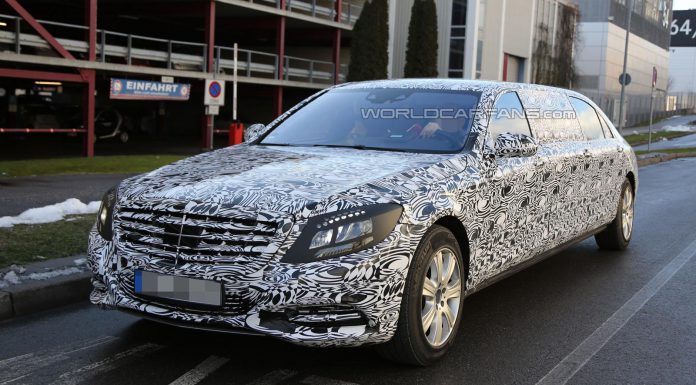 The upcoming Mercedes-Maybach S600 Pullman has been spied testing up close once again with the first images of the interior also emerging.
Inside, it is apparent that this particular Mercedes-Maybach S600 Pullman will be the range-topping armoured variant with a number of beefed-up and strengthened components being found throughout. Interestingly, this test mule doesn't feature the much talked about 2+2+2 seating layout suggesting either those rumours were wrong or that this tester isn't entirely representative of the upcoming production-spec example.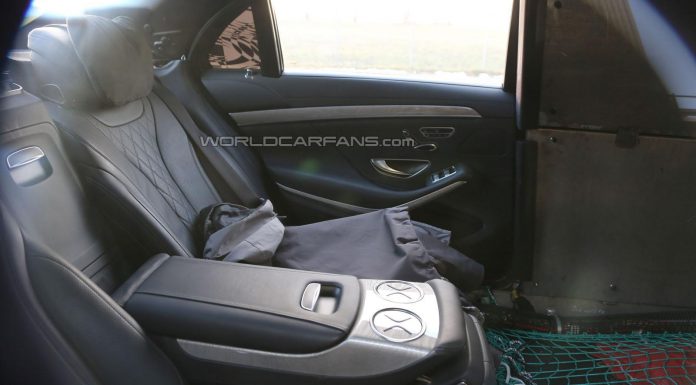 As the name of the Pullman suggests, it will feature the same 6.0-liter twin-turbocharged V12 engine delivering a total of 523 hp between 4900 rpm and 5300 rpm and 612 lb-ft of torque between 1900 and 4000 rpm as the standard length S600. Due to the increased weight and size of the Pullman, it won't be as fast nor as efficient as the standard S-Class however.
When the Pullman hits the market, it will reportedly cost over $1 million and comfortably be the company's most expensive model. The car will reportedly debut at the Geneva Motor Show 2015 in early March.
[Via World Car Fans]