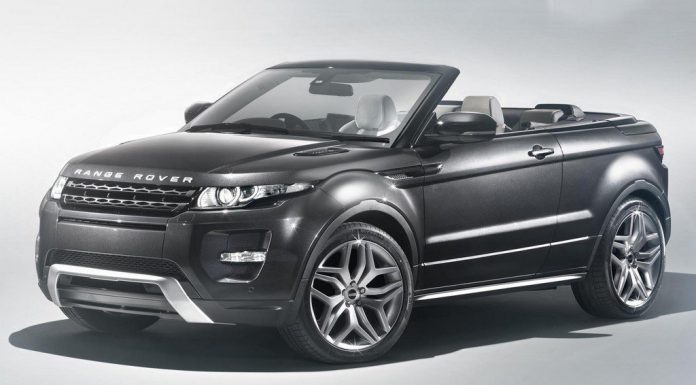 It has emerged that the Range Rover Evoque Convertible should be unveiled in the middle of the year and it could debut at the Goodwood Festival of Speed in June 2015.
Talk about a Range Rover Evoque Convertible first emerged following the unveiling of a concept at the Geneva Motor Show in 2012. The reason why it has taken so long for the car to reach production is that the British firm has been mulling over the business case of putting a drop-top Evoque into the market. The final decision to create the car has reportedly been made on the back of strong demand forecasts for such an Evoque variant particularly in the United States.
According to a company insider, the Range Rover Evoque Convertible will be based on the three-door variant of the Evoque Coupe and will feature a fabric roof instead of a retractable hard-top. Unsurprisingly, the Range Rover Evoque Convertible will be offered with the same petrol and diesel engines as the regular Evoque as well as two wheel drive and four wheel drive.
One key focus among Land Rover engineers for the Evoque Convertible will be to ensure that it is rigid enough to still head off-road if the owner decides to throw the car into the deep-end.
[Via Auto Express]