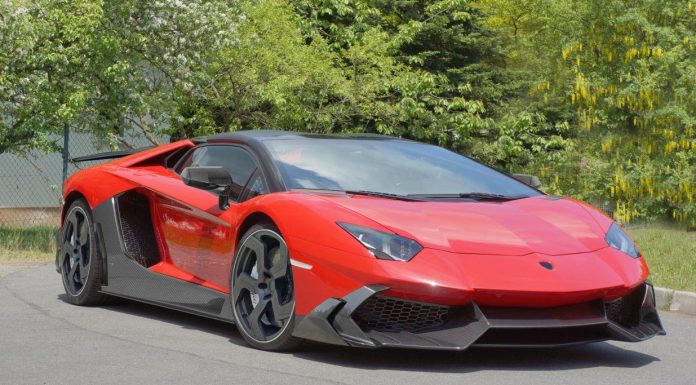 Having had the privilege of driving the Mansory tuned Lamborghini Aventador Carbonado before, we here at GTspirit know just what Mansory is capable of. Now the company has released a new selection of Aventador upgrades not quite as over-the-top as the Carbonado or Carbonado Roadster but still equally impressive.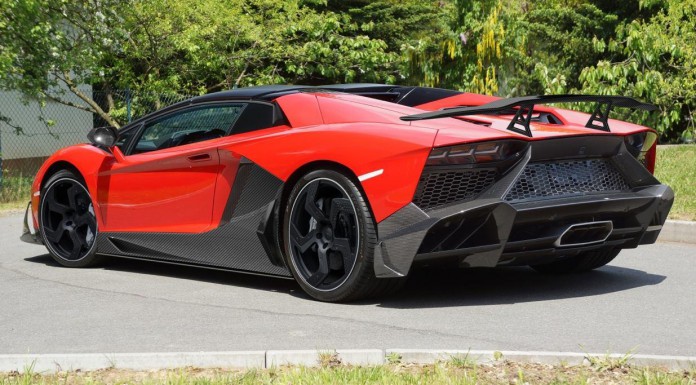 At the front, this particular Mansory tuned Aventador features an aggressive carbon fibre front splitter, carbon fibre wing mirrors as well as a set of revised side skirts. Elsewhere, the tuner's forged wheels have been fitted to this car. They are 20-inch at the front and 21-inch at the rear with the latter rolling on sticky 345/25 rubber. The wheels are particularly noteworthy for the fact that they include carbon fibre inlays to match the other carbon fibre components of the Italian mid-engined supercar.
Beyond the aforementioned visual upgrades, a host of performance-oriented ones are available for the Aventador and can be ordered separately. For example, the tuner's range-topping twin-turbo kit claims to boost power to 1600 hp and 885 lb-ft of torque over the 700 hp and 509 lb-ft over the standard car.