The Lamborghini Aventador is now five years old and is due for a spruce up. Following recent spy shots of a "Huracán Superleggera" a face lifted Aventador Roadster has been spotted while testing.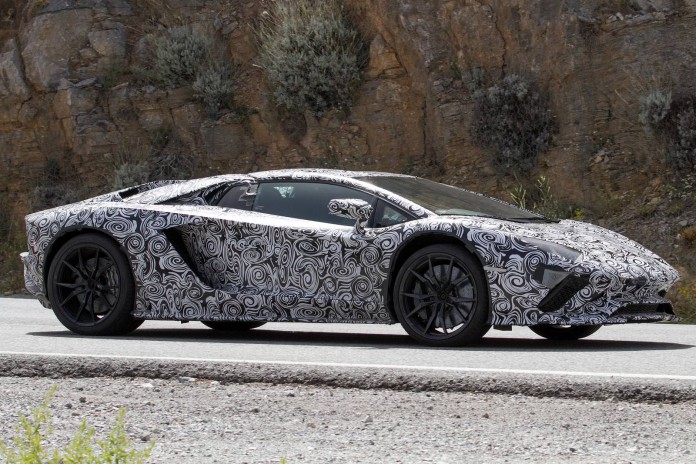 The front of the car features a much more aggressive front splitter to add some extra down force with some resemblance to the Aventador SV. This may be necessary as the horsepower of the car will be increased to expected figures of around 710-720. Those numbers ensure that it maintains its place within the Lamborghini line-up.
2017 Lamborghini Aventador Roadster Facelift Spy Shots
The major edits are located at the back of the car featuring a triple exhaust which will give some more sound to an already very loud car. There are also some new vents to channel air to cool the upgraded engine in the car. The most significant change, however, is the rear which clearly takes influence from the Lamborghini Centenario's massive diffuser. This should mean the beefed up Aventador should do better in the corners.