This is certainly one of the coolest and most outrageous Lamborghini Aventadors we have ever seen!
This stunning Tron inspired black Aventador was showcased at the recent Houston Auto Show 2016 by wheel manufacturer Giovanna Wheels. The Aventador features Tron-style accent lines that run across the body, highlighting all of the intricate aerodynamic curves that the Aventador has become famous for.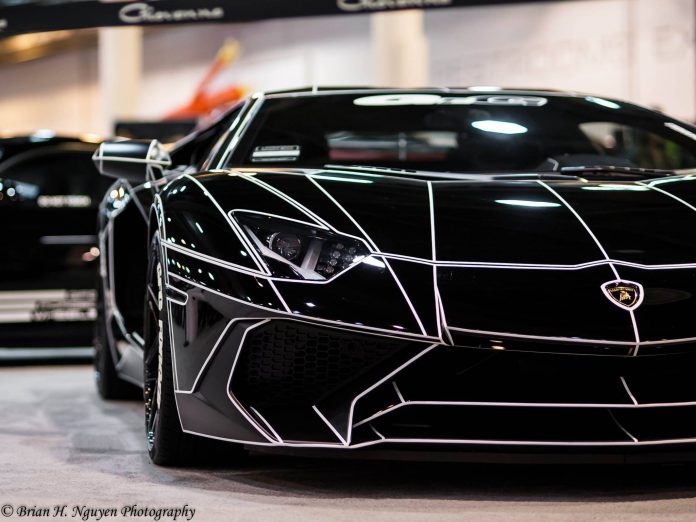 While the Aventador is already a striking car in and of itself, the Tron-inspired graphics really bring the car up to the category of otherworldly in terms of appearance. Check out the full gallery and let us know what yo think in the comments!
Thanks to Brian H. Nguyen (https://www.facebook.com/bhnphotography/) for providing us with this gallery of one of the most striking Aventador's we have ever seen.
Black Tron Lamborghini Aventador