For our photo of the day we present you with a white Porsche 918 Spyder courtesy of SR Auto Group from Canada. For a special occasion, the team at SR Auto Group filled up the Porsche hypercar with playroom balls.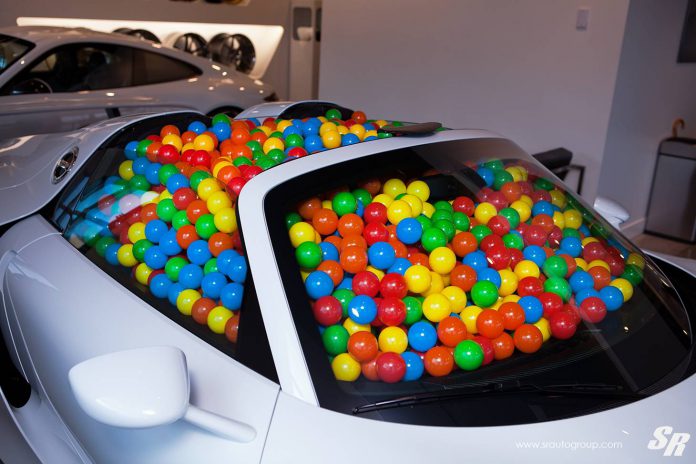 To benefit the local food bank in Richmond, BC, the auto group invited locals to participate in their contest which involved guessing the amount of balls that were put in the 918 Spyder. In order to participate in the challenge, contestants were asked to donate a food item for each guess they took. The winner was given a fully electric Lamborghini Aventador toy car.
While much of the hybrid hypercar remained in its original state, readers who pay close attention to the photos will notice the set of custom wheels. This Porsche 918 Spyder sports the rather good looking PUR RS23 center-lock forged wheels.
Now enjoy the full gallery below showing one of the most original charity actions we have encountered in the automotive world courtesy of SR Auto Group.
Porsche 918 Spyder PUR Wheels