When you cross horsepower with extreme styling, there's only one shop in Western Canada it could have come from. ZR Auto customized this sweet Mercedes-Benz SL55 AMG and made it into something truly remarkable.
On the visual front, a custom FAB Design widebody kit gives the car a meaner stance. Completing the kit are the remodeled front bumper, side skirts, rear bumper and trunk spoiler. The massive 22″ chrome FAB Design wheels give a nice contrast to the meteor grey shimmer wrap the team at ZR Auto recently installed on the car.
KW Lowering Springs give this Mercedes a lower stance, with tinted headlights and taillights giving it an added edge of darkness. The interior features FAB Design seats to complete the package.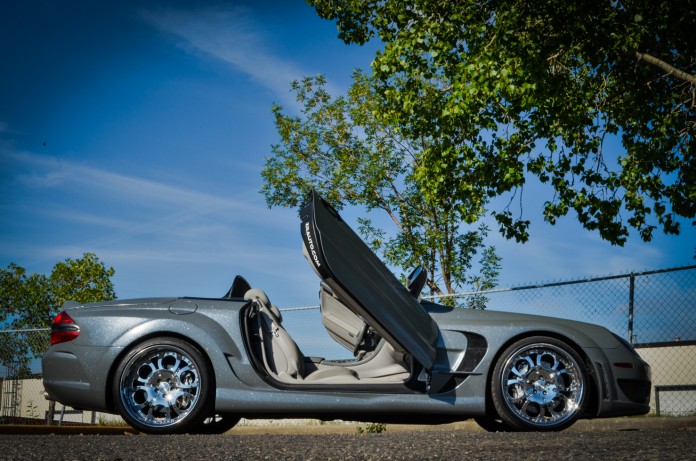 Under the hood, this modified Mercedes features an ECU tune from ECU Tuning Group, Kleeman headers, exhaust, downpipes, supercharger pulley, supercharger belt and more. With these mods installed, this beastly Benz spits out over 640hp, an impressive feat for this two-door sports car.
Speaking of doors, the hydraulic scissor kit makes this SL even more unique, pushing the doors outwards and upwards, similar to the SLR McLaren or McLaren 650S.
From ever angle, this sleek machine looks menacing. IIn the direct sunlight, the shimmer wrap gives it a truly unique look. Only enough material was ever made in this colour to wrap three full cars. As of this time, this Mercedes SL55 AMG is the only car in the world to sport this meteor grey colour.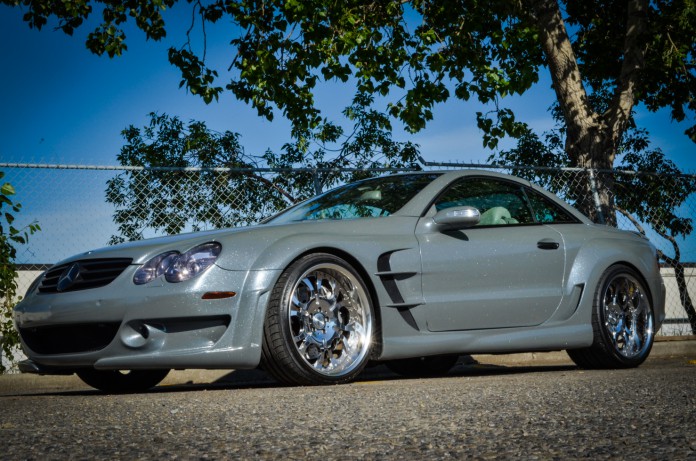 What's next for this wild ZR beast? Only time will tell! We look forward to seeing what comes out of the Calgary-based performance shop next.