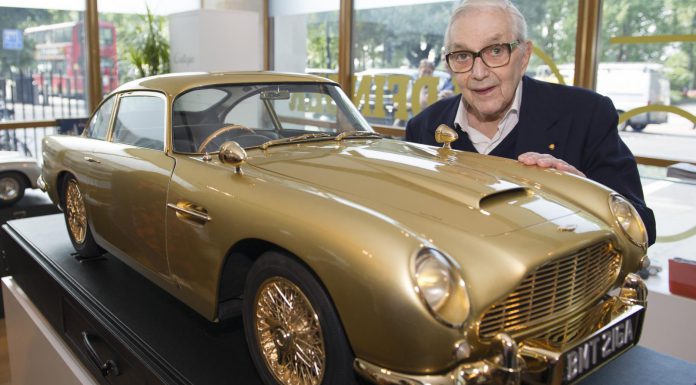 The gold-plated Aston Martin DB5 which we recently reported on going under the hammer has officially sold for 55,000 pounds or $90,000 right in line with pre-auction estimates.
The replica DB5 has been signed by legendary Bond production designer Sir Ken Adam, who designed the Q branch modifications to the car for Sean Connery as agent 007 in 1964's Goldfinger. The model was created via 3D scans of a full size DB5 to achieve complete accuracy with the 24-carat gold detailing really making the car stand out.
All proceeds from the sale are benefitting the National Society for the Prevention of Cruelty to Children.