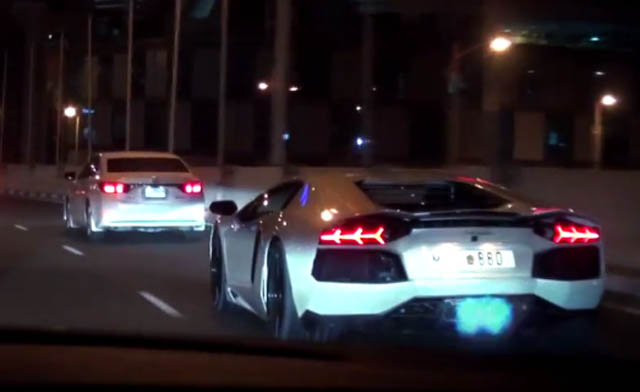 If you live anyone other than Dubai, then chances are you'll rarely see a car as impressive as this Lamborghini Aventador cruising the streets at night. Making this Aventador particularly interesting is the fact that it features a Capristo exhaust system and is more than happy to spit fire!
[youtube]https://www.youtube.com/watch?v=ecIHN6ZO5iI#t=140[/youtube]
The following video was filmed from a Bentley Continental GT Speed and it is certainly worth a watch!