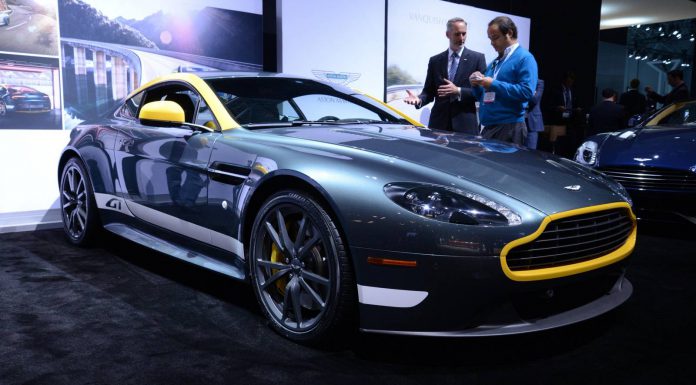 As promised, the 2015 Aston Martin V8 Vantage GT made its debut at the New York Auto Show 2014 alongside the previously revealed Aston Martin DB9 Carbon Black Edition. Despite the name, the V8 Vantage GT is essentially identical to the V8 Vantage N430 revealed earlier this year. Nevertheless, we went for a closer look at it as well as the special edition DB9 presented.
The only difference between the Vantage GT and the N430 is that the former is available in the U.S. What this means is that the V8 Vantage GT features all the same performance as the N430. Consequently, it features an upgraded 4.7-liter V8 engine now tuned to 430 hp at 7,300 rpm, identical to the highly acclaimed Aston Martin V8 Vantage S. As a result, the Vantage GT like the N430, is able to reach 305 km/h whilst the 0-100 km/h time is just 4.6 seconds.
Customers will be faced with a choice of a six-speed manual gearbox fitted as standard with the option of a close-ratio seven-speed Sportshift II automated manual transmission. This car also fits a new design of sports exhaust to set the sound apart from other V8 Vantage models and a competition derived braking system.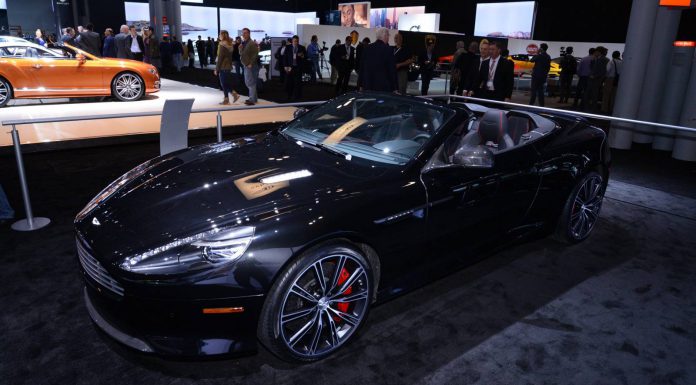 As for the Aston Martin DB9 Carbon Black Edition, it features the same basic underpinnings as the standard Aston Martin DB9. It gets the same 512 PS 6.0-litre V12 engine although it adds a raft of lightweight carbon fibre features.
For more about the new Aston Martin V8 Vantage GT and DB9 Carbon Black Edition, check out our earlier articles. For more from the New York Auto Show 2014, check out our dedicated new channel.