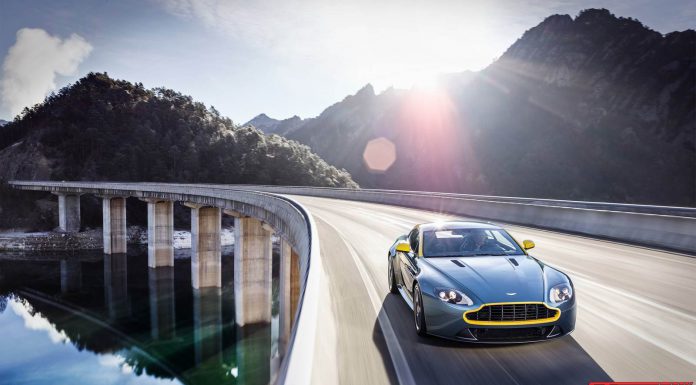 Aston Martin has confirmed that it will be bringing the newly named 2015 Aston Martin V8 Vantage GT and the recently revealed DB9 Carbon Black Edition to the New York Auto Show 2014.
The Aston Martin V8 Vantage GT is essentially identical to the V8 Vantage N430 unveiled earlier this year. The only difference is that the Vantage GT is available in the U.S. and the Vantage N430 is not. What this means is that the V8 Vantage GT features all the same performance as the N430. Consequently, it features an upgraded 4.7-liter V8 engine now tuned to 430 hp at 7,300 rpm, identical to the highly acclaimed Aston Martin V8 Vantage S. As a result, the Vantage GT like the N430, is able to reach 305 km/h whilst the 0-100 km/h time is just 4.6 seconds.
Customers will be faced with a choice of a six-speed manual gearbox fitted as standard with the option of a close-ratio seven-speed Sportshift II automated manual transmission. This car also fits a new design of sports exhaust to set the sound apart from other V8 Vantage models and a competition derived braking system.
When it goes on sale, the V8 Vantage GT will start at $99,900 in the States. As for the Aston Martin DB9 Black Carbon Edition, it starts at $199,995.