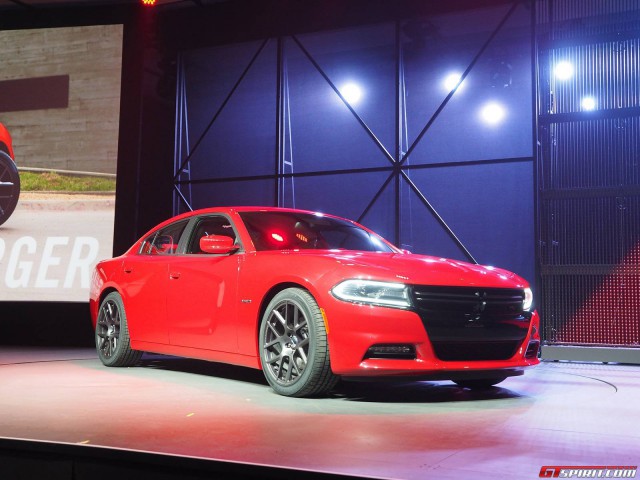 The new Dodge Charger made its debut at the New York Auto Show 2014. The new Dodge Charger is an eighth generation car and has the benefit of history behind it. First introduced as a production car in 1966, the full-sized sedan version of the Charger has been around since 2006. The photos below show the new car on its stand at the New York Auto Show 2014!
From the outside, your eye is immediately drawn to the heavily revised front fascia. The new front end incorporates a stunning black out grille, new horizontal Led daytime running lights as well as new curved headlights with an LED light beam around the edge. Overall, the 2015 Dodge Charger maintains the same overall shape as the previous-gen model but brings it right into the 21st century.
Under the hood, the range topping 2015 Dodge Charger maintains the massive 5.7-iter HEMI V8 of the previous car delivering 370 hp and 395 lb-ft of torque. This potent powerplant is mated to a new TorqueFlite eight-speed automatic transmission. Performance times for this model, or any others, haven't been released but thanks to four-cylinder deactivation technology for the 5.7-liter V8, we do at least know it is quite efficient. Further down the road, the 2015 Dodge Charger SRT will be revealed and it will inevitably produce even more power from its HEMI V8.
The 2015 Dodge Charger is also available with a new 3,6-liter V6 Pentastar engine mated to the same transmission and delivering a total of 292 hp and 260 lb-ft of torque. However, this engine in Charger SXT specification with the Rallye Appearance Group package which includes a cold air intake, new exhaust and ECU modifications, produces 300 hp and 264 lb-ft of torque.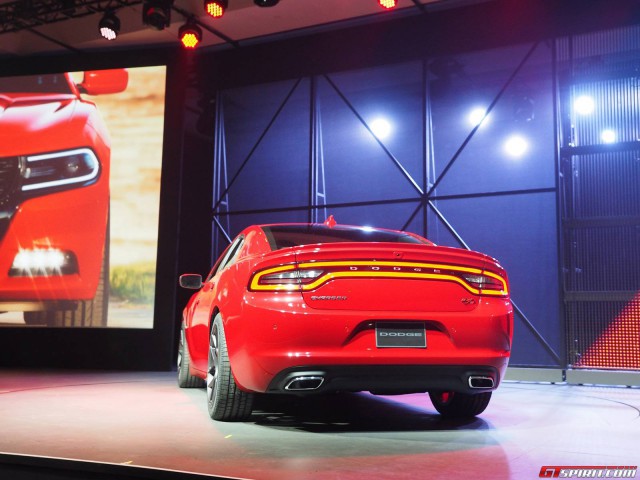 For more details on the brand new Dodge Charger, take a look at our earlier article. For more news from the New York Auto Show 2014, take a look at our dedicated news channel!