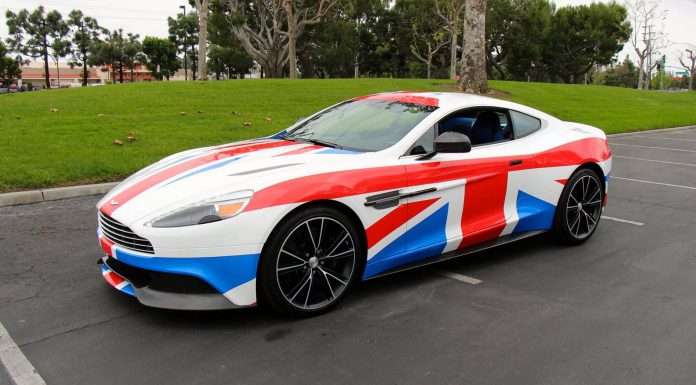 Protective Film Solutions has done it again with yet another jaw-dropping wrap. This time the car is a 2014 Aston Martin Vanquish, and the client? Aston Martin USA!
The British supercar manufacturer plans on using this Union-Jack wrapped Vanquish at many automotive events throughout the year. What better way to show off the company's heritage than with an eye-catching wrap that will surely draw in plenty of attention.
Protective Film Solutions, based out of Santa Ana, California, has produced some unique wraps in the past, ranging from the Painted Woman McLaren MP4-12C to a full Gulf livery McLaren MP4-12C.
This Aston Martin is just the latest canvas for the specialty wrap installer.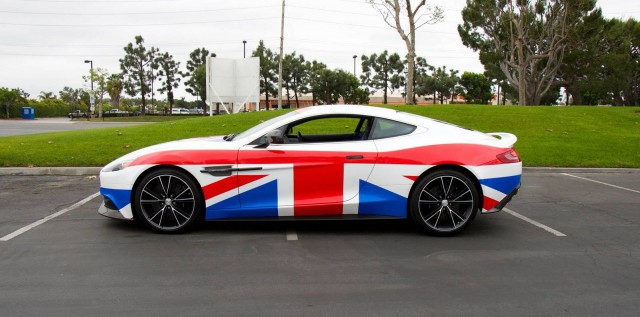 The 2014 Vanquish sports Aston Martin's new 5.9 liter V-12, producing 565hp and 457lb-ft. Connecting the powerplant to the 6-speed automated manual rear transaxle is a carbon fiber prop shaft surrounded by an alloy torque tube. Aston Martin claims that 100km/h arrives in 4.1 seconds, and that the Vanquish tops out at 294km/h.