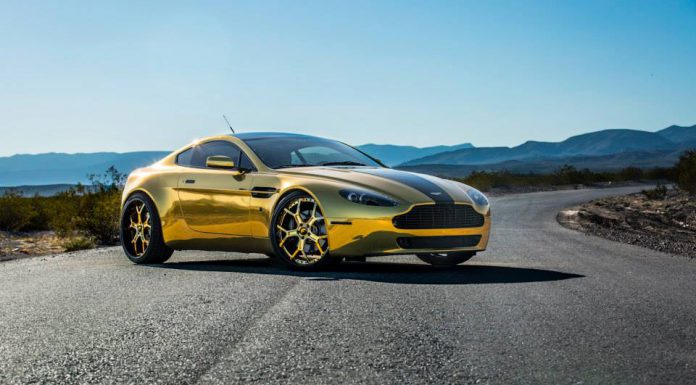 The Aston Martin brand draws in a variety of customers ranging from retirees who want a fun toy to drive around town in, young guns who want to show off their wealth, and those folks who want to make a statement. Can you guess which category this Aston Martin Vantage falls into?
For those that want to show off their wealth and prove they have gold status, a chrome gold wrap can make your car look like gold – quite literally. We've seen all sorts of exotics wrapped in gold chrome from all over the globe, but this Aston Martin V8 Vantage on gold Forgiato wheels is the newest gold-clad supercar to indulge in the golden trend.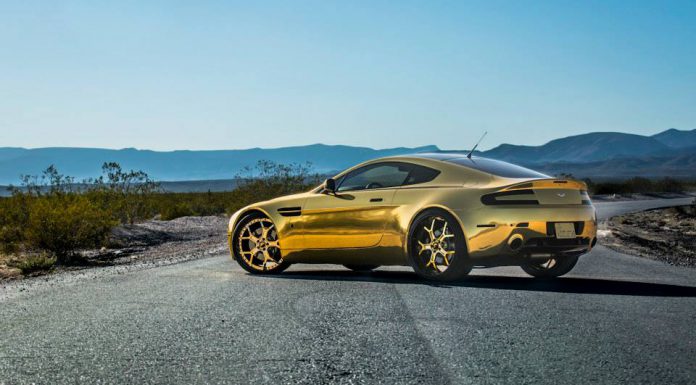 All gold everything, from the body down to the Forgiato GTR wheels. Elite Audio & Customs in Las Vegas definitely hooked this whip up.
Hailing from Las Vegas, NV, this Aston Martin V8 Vantage is sure to fit right in among the casinos on the strip. After all, nothing draws more attention to itself in Las Vegas than gold!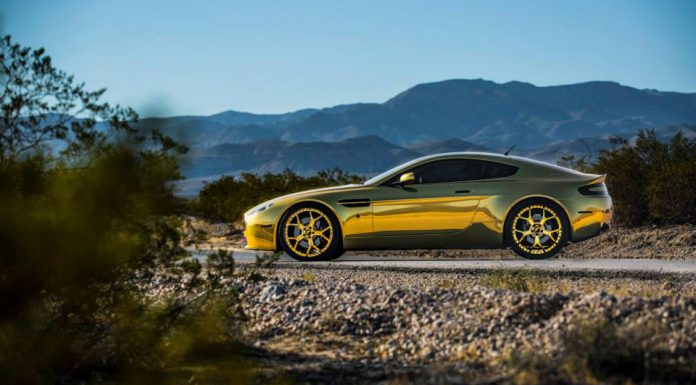 The car's owner, Aartist Philthy Rich, wanted something that would stand out. He had a vision for this car and according to Forgiato wheels, this car is the embodiment of his vision.