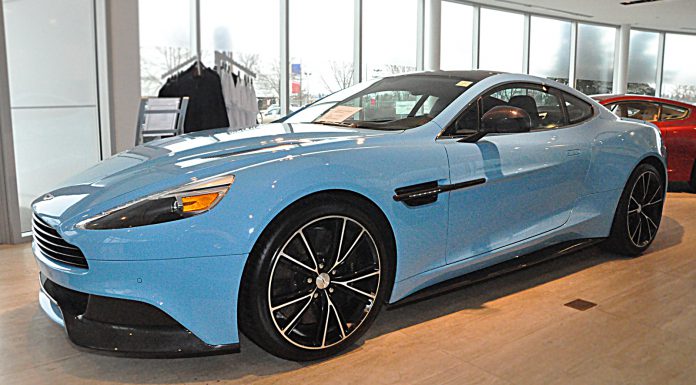 Remember the episode of Top Gear where Jeremy Clarkson, James May and Richard Hammond race each-other from Palm Springs, CA to the Mexican Border? Jeremy drove in a yellow Lexus LFA, James in a Flugplatz Blue Aston Martin Vanquish and Richard in a black Dodge Viper.
Well the blue Aston Martin Vanquish that James May piloted in the episode has ended up in the Distinctive Collection's showroom in Calgary, Alberta, Canada. Yes, the car is for sale.
What makes this car even more cool is that the dealership confirms not only did James May show off what this Vanquish is capable of, but Jay Leno also got his hands on this exact car and showcased it in an episode of Jay Leno's Garage. So that's two automotive celebrities that have been behind the wheel, and now the car sits dormant in the Calgary dealership, begging to hit the road again.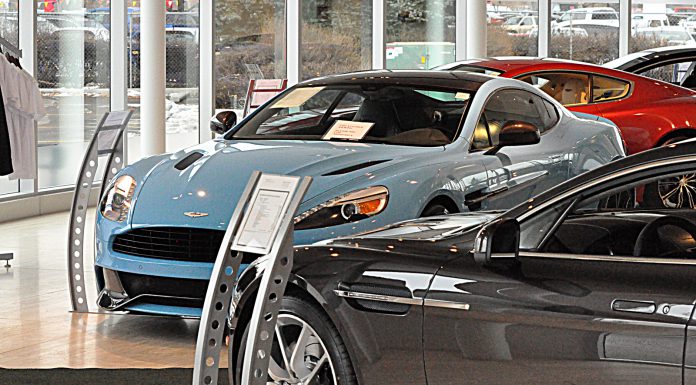 The car is a brand new 2014 model Vanquish with a 6-speed automatic transmission and 6.0L 565hp V12 engine. With a Flugplatz Blue paint job, it's a car that's sure to get noticed on the streets. The car, though a 2014 model, has already tracked 19,000 km on the motor. But given that the car was driven by Jay Leno and James May, we think it's worth it. The car has been serviced at Distinctive Collection and is ready for it's new owner.