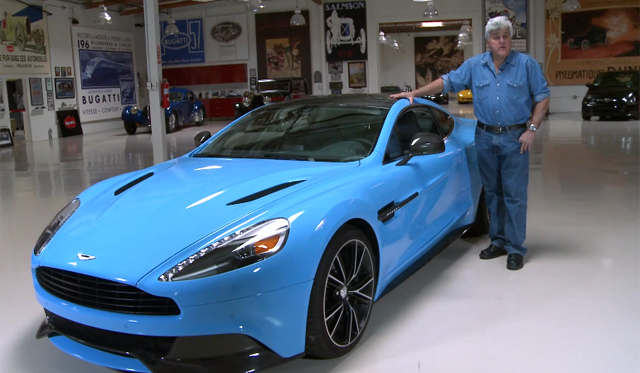 In the second episode of Top Gear' 19th season, James May was fortunate enough to drive a bright-blue Aston Martin Vanquish across the U.S. with his co-hosts and now Jay Leno has become the latest to test the new 2013 Vanquish finished in the same shade of blue.
Unlike regular Jay Leno's Garage episodes where he simply gets a rundown of the car and a quick drive on local streets, Leno was actually able to spend a whole week with the new Vanquish and is still astounded be how attractive the car is.
Sure, the Vanquish may not be the fastest supercar on the planet, but it's the perfect "jack-of-all-trades" car capable of cruising long distances in comfort, while also having the ability to be turned into a great track-oriented machine at the press of a button.