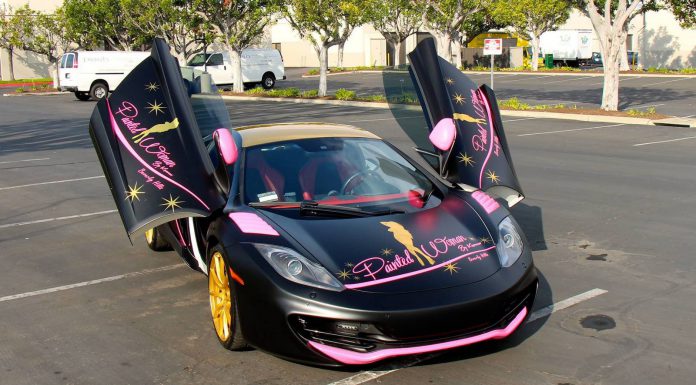 Protective Film Solutions, a paint protection film and vinyl wrapping company based out of Santa Ana, California, just finished wrapping a McLaren 12C in a unique design that is sure to draw attention – and that's the point.
The wrap, designed to help launch a new product line for a company called Painted Woman, not only gives this 12C a stunning new look, but it's a great way to promote a business.
The McLaren already sits on a set of gold wheels and painted black and pink calipers, so the matte black wrap with gold and pink accents definitely looks in place.
Protective Film Solutions says this car is going to be participating in the 2014 goldRush Rally from Las Vegas to New York. We already know that wild wraps are the norm on goldRush Rally, so this McLaren 12C will fit right in.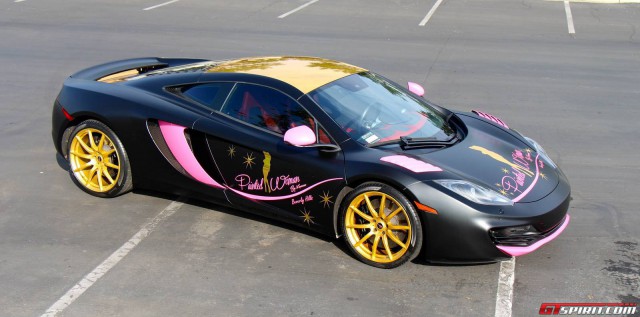 We love seeing supercar owners push the envelope when it comes to styling their rides. The cars people drive are a reflection of their personality and the brand they represent. This McLaren surely does just that!