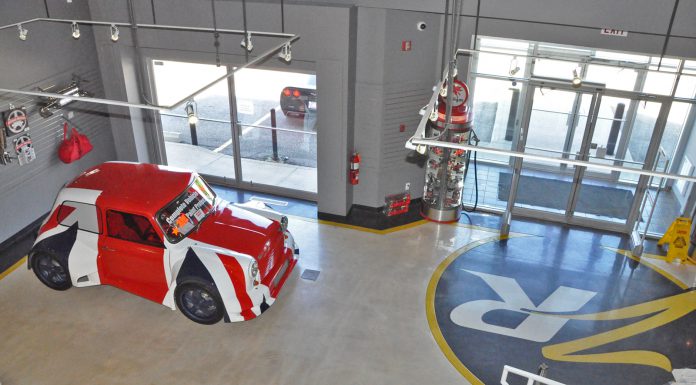 It all started with a Mini. When Zahir Rana first came to Canada in 1977, he brought a very special car with him; a 1970 Austin Mini Cooper S. When he first landed in Montreal, Rana drove his vintage Mini across the country, coast to coast. To this day, his original Mini Cooper, the one that drove him to start up ZR Auto, still sits on his showroom floor among the other Italian and German exotics in his collection.
But this Mini isn't your average run-of-the-mill Cooper S. Rana has spent well over $100,000 modifying his Mini to make it a truly unique machine. Most recently, Rana had his wrapping expert, Chuck, give the Mini a visual makeover.
A recent trip to Silverstone International Raceway inspired Rana to makeover his Mini when he saw a Cooper S bearing the British Flag on the roof.
"I called my wrapping guy, Chuck, immedietly and told him that I wanted to wrap my Mini with the British flag," Rana said. "Now it's done, and it looks amazing."
The 400hp Mini, formerly yellow, now shows off its British heritage with a Union-Jack inspired livery. Even down to the newly-painted blue wheels, the entire car has a new look.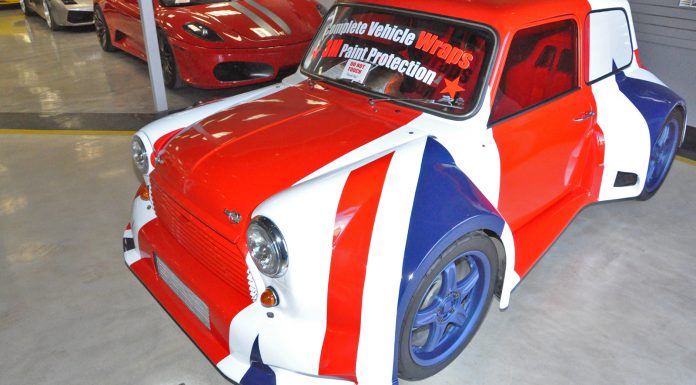 "That's what I want, something that stands out," Rana said. "I want people to say 'can you really make a car look like that?' and who knows, maybe they'll dream up a crazy wrap idea that we can bring to life."
Aside from the wrap, the Mini has been transformed over the past 30 years; everything from a custom one-piece wide-body kit to Volk Racing wheels. Additionally, the turbo setup is from Turbotronics, the alloy radiator from Fluidyne, the ignition from MSD, the list goes on. The autotronic fuel-injection system and a custom intercooler complete this mighty Mini, whose license plate reads 'Hot Mini.'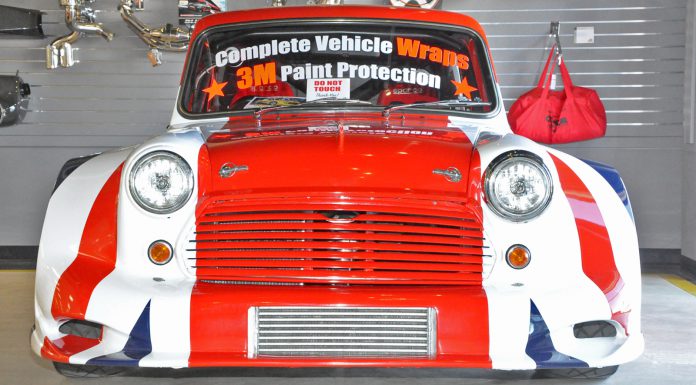 ZR Auto is constantly playing around with unique wrap designs and custom supercars. No doubt we'll be visiting their shop again soon to see more of their latest projects down the road.