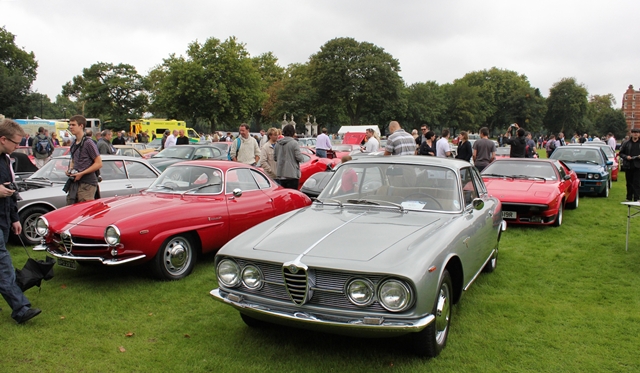 The long-established 96 Club organizes "The Grand Chelsea Rendezvous", an all-day classic and supercar event on September 8, which aims to raise awareness of the Royal Hospital Chelsea, its activities and the Chelsea Pensioner's Appeal.
More than a hundred exotic cars are to gather on Royal Hospital Chelsea grounds for the car enthusiast's appointment of the year in central London. The Grand Chelsea Rendezvous promises a spectacular selection of classic and modern beauties for the enthusiasts and their families. Entries so far range from a humble 1983 Austin Metro 1.3 HLE to a 1954 Austin Healey 100M, De Tomaso Mangusta and Bugatti Veyron. Open to public participation, anybody with a cherished classic car or a special modern car is invited to attend.
A Grand Cavalcade of participant cars, departing from the Royal Hospital Chelsea and unfolding along Buckingham Palace, Hyde Park Corner and Sloane Square, will take place from 10.30am on the day.