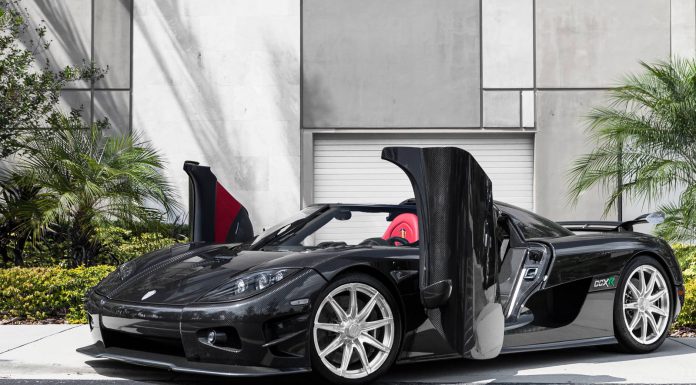 Today's Photo of the Day features the rather unique Koenigsegg CCXR Special Edition #2 of 2. This particular car used to be based stateside and was shot by Matt Wetzel Photography.
The Koenigsegg CCXR Special Edition took the Koenigsegg CCXR to its very maximum. With a complete carbon fibre body, its easy to see why it is one of the most sought-after Koenigsegg models! Under the bodywork sits a Koenigsegg aluminium V8 producing 1,018 Bhp at 7,000 rpm. Performance is 0-100 km/h in 2.9 seconds, 0-200 km/h in 8.75 seconds and 0-300-0 km/h in 25.5 seconds with a top speed of 400+ km/h.
The photo was taken in Orlando, Florida when this car sat in the Forza Collezione compound housed next to a Bugatti Veyron Pur Sang and a Maserati MC12 among others! If you want to see more, head over to our earlier article.