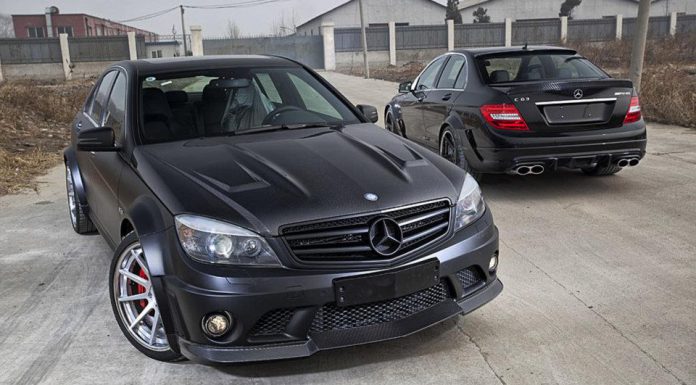 US tuning company RENNtech recently shipped some equipment to One Hundred Tuning Club in Beijing, China. The result is clear to see from these pictures. Two Mercedes-Benz C 63 AMG's were fitted with a full wide body C74 conversion package.
Overall, the RENNtech Mercedes-Benz C 63 AMG gets an increase in overall vehicle track width to 74 inches (hence the name). Each component is crafted in prepreg, autoclaved carbon fiber in either matte or gloss finish. The modifications include a rear deck lid spoiler, rear diffuser package, distinctive exhaust tips, front and rear fender flares and a wide body conversion kit.
These can run up to 11 inch wide rear wheels with a 315 series tire. Prices are in the region of $15,450 although you should contact RENNtech for a more accurate figure taking into account shipping.