Arash Cars recently started teasing their latest supercar, due to be unveiled on 28 February 2014. The new Arash Cars model has been on the books for a couple of years now and it seems to have finally reached fruition.
The picture below is the first official teaser, a macro shot of the carbon fibre steering wheel. The Arash will compete against cars such as the Ferrari 458 Italia, Lamborghini Huracan and the McLaren 12C. It will almost certainly be rear wheel drive with a mid-mounted engine and plenty of power.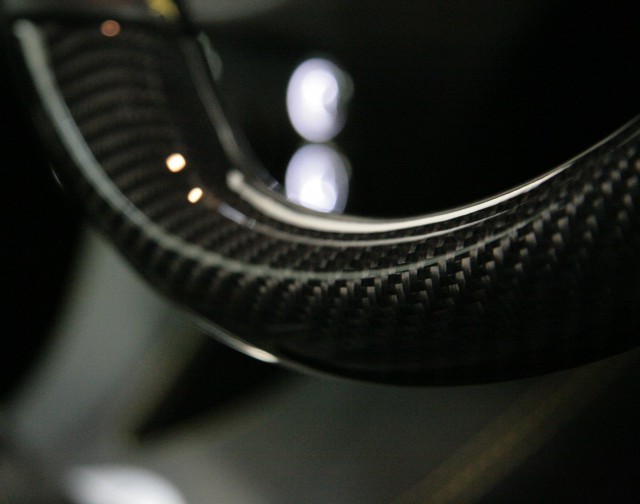 The outline contained on the photo at the very top of this page shows a car with a large glass house and a triple set of curved lines. The front overhang looks very short compared to the long flowing rear of the car.
We had an interesting conversation with Arash Farboud, company founder, at Goodwood a few years ago. He even went as far as teasing a picture of the car as an early stage rendering. We're not sure how much it has changed since, so we're very excited to see the finished car on 28 February!
Those of you with a keen memory will remember the unique Arash AF-10 LM and the Arash AF-10.