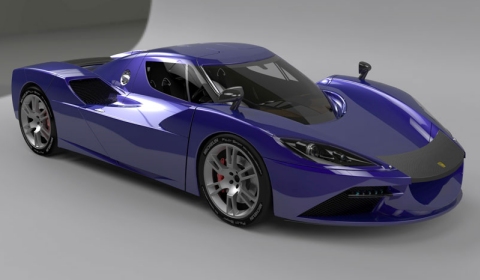 November 2009 was the last time we shared some information with you concerning the Arash AF-10 sports car. Arash Cars has released new information and a set of images. The AF-10 runs a 7.0 liter V8 engine developing 550hp at 6200rpm and 475lb-ft of torque at 4800rpm. Maximum amount of revs is 7000rpm. The power is converted to the back wheels via a six-speed Graziano transmission.
The enzo look-a-like does zero to 100km/h (62mph) in 3.4 seconds and can reach a top speed of 328km/h (204mph).
The carbon fiber chassis has an aluminum honeycomb core and a nomex-cored carbon fiber body. A full roll cage is standard. The Arash AF10 measures 4.663m in length, 2.05m in width and 1.145m in height.
Two additional models will be available as well. The Arash AF10-S will be a 850hp supercharged version of the standard model and a top of the line 1,200hp version. The last one will have a price tag of € 1.6 million.