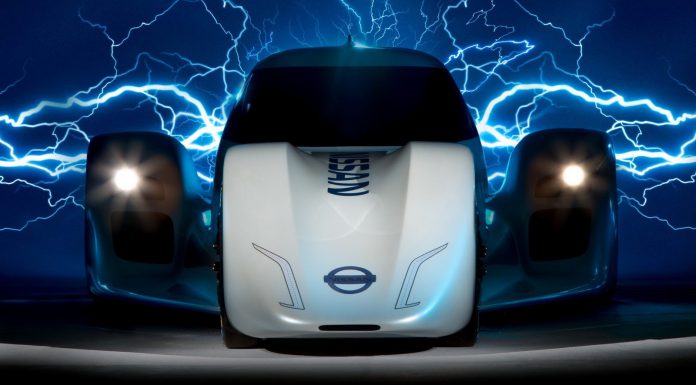 Nissan has just revealed an interesting and very informative video showcasing the creation of the all-new, and all carbon fiber Nissan ZEOD RC Le Mans prototype.
The name stands for the Zero Emission on Demand Racing Car and features a similar shape to the Nissan DeltaWing but one which has been thoroughly improved in all areas. With the being said, it still features the unique design with the wide rear-end tapering to a narrow front. The Nissan ZEOD RC is set to make its testing debut later this year before pounding the pavement at Le Mans next year. Nissan hopes that the Nissan ZEOD RC will be able to do one lap in purely electric mode per stint during the race.
[youtube]http://www.youtube.com/watch?v=IG7XILg22vA#t=45[/youtube]
As a result of a racing debut being so far away and further testing still down the road, not all the technical specifications for the Nissan ZEOD RC have been released except for the fact that the new Le Mans prototype is completely electric and should be capable of exceeding 186mph.
The following 3 and a half minute video manages to showcase some of most interesting aspects of the all-new Nissan ZEOD RC prototype with a particular focus being on its carbon fiber monocoque. Additionally, Nissan reveals that the ZEOD RC should be the first car to complete a sub-4 minute lap of Le Mans in pure electric mode!