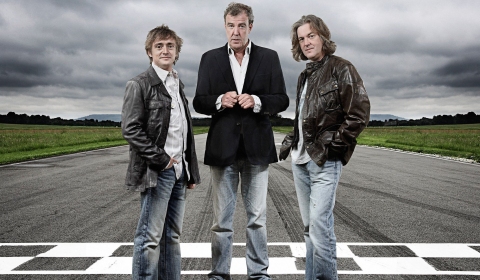 In Top Gear Season 17 Episode 5 Jeremy Clarkson, Richard Hammond and James May are challenged to knock down a row of derelict houses in less time than it takes a team of demolition experts to do the same job.
In this episode Jeremy Clarkson tests an updated version of the classic Jensen Interceptor and finds himself transported back to a 1970s world of leather driving gloves and droopy moustaches. The Lotus T125 is put to the test on the Top Gear test track. And during this episode the Lotus T125 will show of F1-style performance on the track. Meanwhile Bob Geldof is the celebrity guest and attempts a record lap in the Reasonably Priced Car.
Chat about this Episode 5 of Season 17 of Top Gear in the comments below! The new episode airs Sunday July 24th 2011 at 8pm on BBC2 and BBC HD.
Update: Top Gear Season 17 Episode 5 is available for torrent download here.