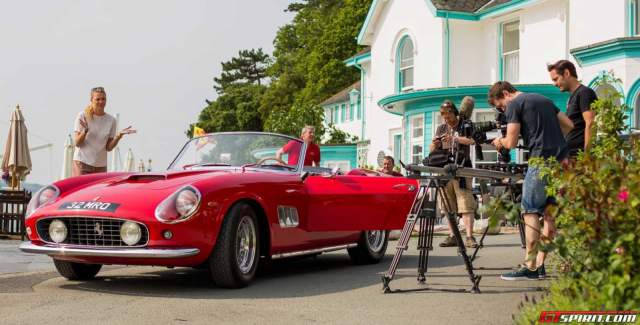 A new TV series devoted to classic cars and screened globally is poised to put youthful glamour, intellect, excitement and racing edge back into televised motoring and celebrate the booming market.
Presented by Quentin Willson and supermodel racing driver Jodie Kidd with Bruno Senna starring in track action, the curtain rises on the first of 13 hour-long episodes of The Classic Car Show, richly shot in HD, at 7pm on Thursday February 5 on Channel 5 in the UK.

Behind the series, triggered by the multi-billion-euro boom in the worldwide classic car industry that has seen some automotive investment values rise faster than modern art and London real estate, are a trio with a track record at Top Gear – authoritative journalist presenter Willson, who is executive producer, and fellow producers Jim Wiseman (Top Gear) and Stephanie Fox (Top Gear Live).
Jodie Kidd said: "Classic cars are beautiful, sexy and evocative – when you climb in and turn the key something magical happens." She described the show as "a VIP backstage pass to one of the most exciting and exhilarating forms of art that we have."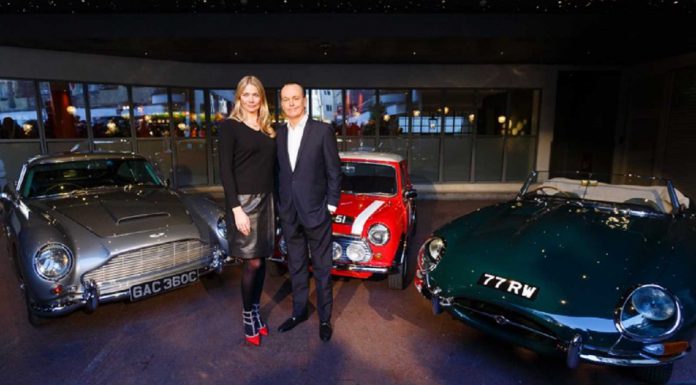 The Classic Car Show has been developed by Infinity Creative Media Ltd, set up to create global TV content funded by passionate enthusiasts and investors, and will be distributed to more than 200 countries by Sony Pictures Television.
Putting a profile on the series, Willson said: "We've got gorgeous cars, passionate stories, an extraordinary filming budget and endless enthusiasm," adding with the customary twinkle in his eye: "The show is an amazing insightful series without a socket set in sight!"
That said, it does show how you can feel like a million dollars with a car for less than 5,000 euros as well as stars in cars with seven-figure prices.
And a real coup is one of the most powerful collaborations in TV history with Aston Martin providing one of its future classics – an Aston Martin V8 Vantage – for one lucky viewer to win. This bespoke model is the work of Aston Martin's expert design team, led by Chief Creative Officer Marek Reichman. Viewers will be able to follow the build of the V8 Vantage each week through a series of short films shot at Aston Martin's home in Gaydon, Warwickshire. At the end of the series, one viewer will own this work of automotive art.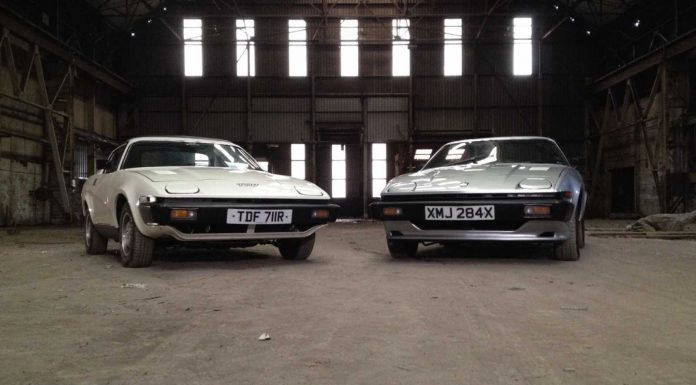 Other features include Willson celebrating the 50th anniversary of the Ford Mustang in California, Kidd in a Jaguar XK120 at the Mille Miglia rally in Italy and resident racer Bruno Senna putting ten classics through their paces on the track at the legendary Brooklands circuit in Surrey, not far from London.
Base for the action is an 'underground' studio at banked Brooklands, the world's first purpose-built motor racing circuit dating from 1907 – a rich past celebrated with both car and aviation museums as well as the modern Mercedes-Benz World.
Bruno Senna, the late legend Ayrton's nephew, said that driving ten of his favourite classics around Brooklands was a highlight of his year, adding: "It's great to work with a team with such passion for what they are doing."
For humour and variety there are professionals like Steve Coogan and Jennifer Saunders, model David Gandy, rap superstar Tinie Tempah and racing legend Sir Stirling Moss.
To get a feel for the quality of the new series, click here to check out this video trailer