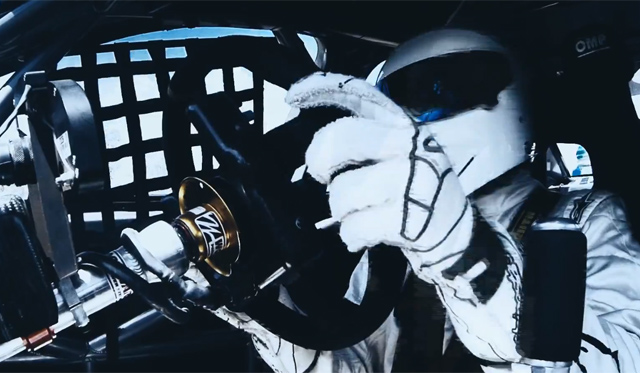 Thanks to their partnership with the BBC and Top Gear, Forza 5 has announced plans to let racing fans compete against the Stig's digital cousin in Forza 5.
The teaser video features 'The Stig' lapping a V8 supercar around the Bathurst 1000 cicuit (Microsoft is sponsoring a car). According to Top Gear, "[Stig's digital cousin] — or it — is allegedly beatable. But only if you're really good."
[youtube]http://www.youtube.com/watch?v=c6u0ioMnWS4[/youtube]
Microsoft or Turn 10 Studios have not revealed in what capacity the Stig will be used in Forza 5. But judging from the teaser trailer and accompanying description, users can expect to race the Stig in some sort of time trial set up.
In addition to the Stig, Top Gear fans will be happy to know that Jeremy, Richard and James will accompany you with in-game commentary. Additional Top Gear inspired race-modes will also be making an appearance. Can you say car football?
Check out the video above for a look at what you will be facing in Forza 5 and check out the Bathurst 1000 this weekend — now that is a race you don't want to miss.
Forza Motorsport 5 will launch on November 22nd alongside the new Xbox One console.