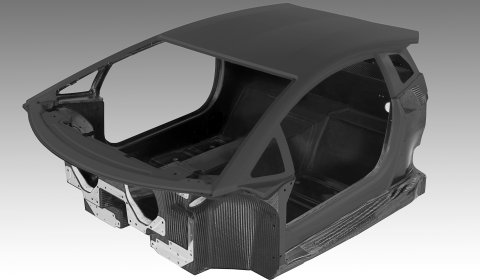 Lamborghini's brand new flagship the LP700-4 Aventador will have a similar production run as its predecessor. According to factory sources, the carbon fiber moulds that are used to construct the car's monocoque can be used as many as 500 times before they have to be replaced. This means that a limited amount is accounted for by the Italians.
Information indicates that only eight sets of monocoque moulds are available for the full production run, so that means a total amount 4,000 cars. In comparison, the Murcielago production ran to to 4,099 examples.
The Aventador is sold out for this year. Lamborghini will build a total of 500 to 600 models with deliveries starting in the second half of 2011. For more information, pictures and a video from Geneva check out our live coverage right here.