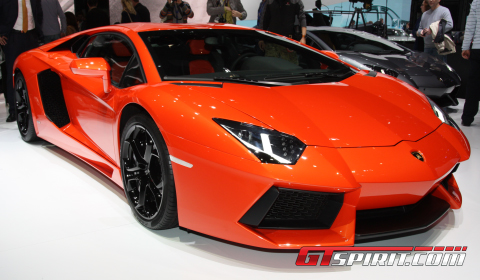 After its (very) detailed unveiling yesterday, Lamborghini have placed the Aventador LP700-4 for all to see at their stand on the show floor in Geneva. Reception for the car has been mostly positive so we expect a great deal of interest in the car despite the high price tag!
Just to remind you of the cars vitals; Power comes from a 6.5 liter V12 with an ouput of 700hp and 690Nm of torque. It weighs just 1,575 kilograms (3,472lb) which gives it a power to weight ratio of 2.25kg/hp or (4.96lb/hp).
For all the info see here, otherwise, enjoy the photos!