Fresh off its debut at last year's SEMA show, the Corvette Z06 C7.R Edition has made its bow at the Detroit Motor Show 2016.
While many speculated that the C7.R Edition Corvette would be nothing but a concept used for SEMA, that is not the case. In fact, the C7.R Edition will be sold in a limited production run of just 500 cars starting with VIN 700001.
The C7.R Edition is based on the Z06 in its most hardcore 3LZ trim and comes equipped as standard with the Z07 Performance Package. Compared to the standard Z06, the C7.R edition includes special graphics, yellow accents on both the wheels and brake calipers as well as a carbon fiber ground effects package.
Corvette Z06 C7.R Edition
Additional trim elements include gray grilles and vents as well as Competition Sports seats and black leather interior with microfiber trim. Powering the car is the same supercharged 6.2-litre V8 engine as the 'standard' C7-generation Corvette Z06. That means it delivers an equal 650 hp and 650 lb-ft of torque. More than enough power and torque to have one helluva good time.
Chevy has not released pricing details for the C7.R Edition. We will bring you that information as soon as it becomes available.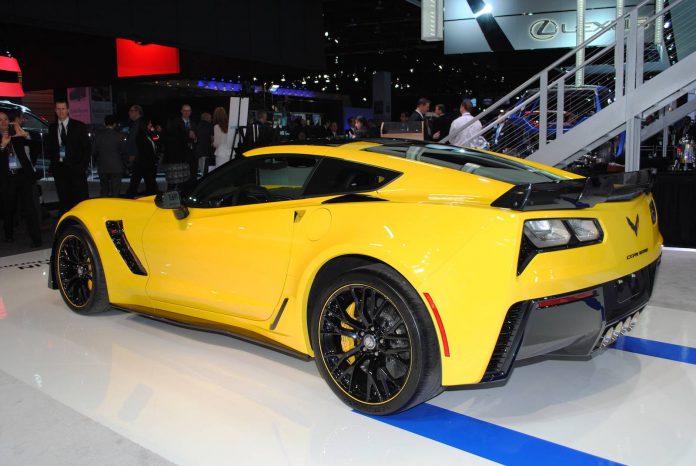 For more pictures from the Detroit Motor Show 2016, see our news channel.